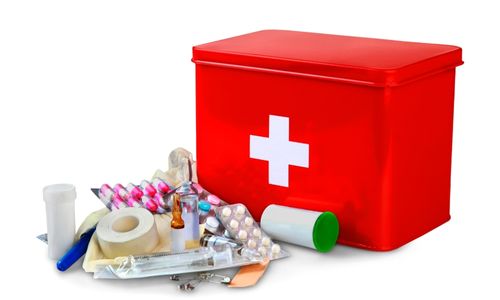 First aid is the initial response to an acute medical illness or injury. This week the preparedness challenge is make sure you are prepared if you need to give first aid. This includes using a good first-aid reference, acquiring first-aid and medical supplies, and updating your first-aid skills.
Also, don't forget your vehicles. Do you have first-aid supplies in your car(s)? What about off-road vehicles, boats, and RVs?
Week 40 Preparedness Challenge
This week the preparedness challenge is to make sure you have the first-aid resources you need. You may want to get an up-to-date first-aid guide, build or update your first-aid kit, or sign-up for a first-aid course.
Start with a Good Instruction Guide
While I am not a medical professional, I do know that a good place to start is with an up-to-date basic, first-aid guide.
FIRST-AID INSTRUCTION BOOKLETS
An uncomplicated, fold-up chart is good option. A lot of critical information is condensed to fit on just a few pages making vital information easy to find in an emergency. Look for a guide that is well-organized, up-to-date, and complete. You can purchase laminated charts that will fold up to fit in a desk drawer, glove compartment, in a designated drawer or cupboard, or in your first-aid kit. Another option is to look for a downloadable chart.
FIRST-AID BOOKS
You will likely also want a complete first-aid book that gives more detailed and nuanced first-aid guidance. There are many good guides to choose from, both print and Kindle versions. Most first-aid books give instruction on how to respond initially to a medical emergency anticipating that more expert medical help will be coming.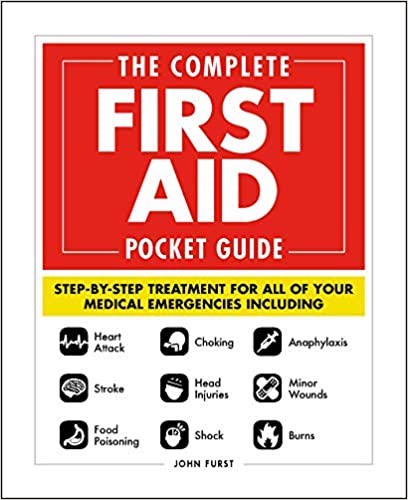 EMERGENCY MEDICAL HANDBOOKS
Another type of medical-aid book gives instruction on what to do when more expert medical help is not possible.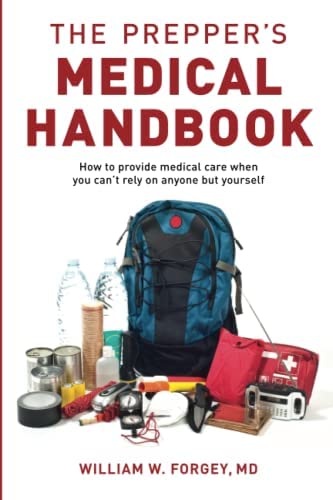 What Should I Have in a First-Aid Kit?
A well-stocked first-aid kit can, literally, be a life saver in a medical emergency. There are a couple of options for acquiring a first-aid kit.
FIRST-AID KIT: OPTION 1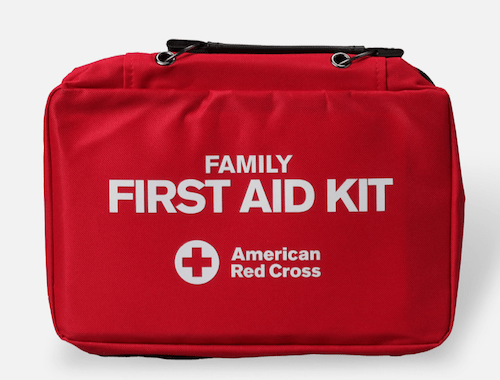 The most convenient and easiest option is to simply purchase a kit. In fact, purchase several kits for your home, where you work, your vehicles, to put with outdoor and camping gear, etc.
While handy, one problem with purchasing a first-aid kit is the likelihood of purchasing it and setting it aside, not taking the time to thoroughly check it out. Not being familiar with the contents of the kit could be a problem in an emergency. A second concern is that a purchased first-aid kit may not be as complete as you need.
FIRST-AID KIT: OPTION 2
The second option is to put together your own first-aid kit. This will assure that you are familiar with its contents and that it has exactly what you want. Begin with the medications and supplies your family specifically needs and uses and any items your health care professional recommends. Then add basic first-aid supplies. A fishing tackle or three-layer plastic craft box are useful storage containers.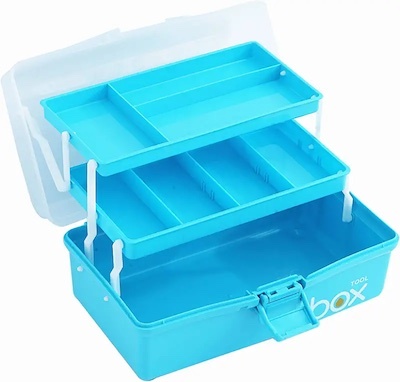 The following list is adapted from the Red Cross first-aid kit recommendations for a family of four:
Aspirin (chewable), Tylenol, ibuprofen
1 tube of antibiotic ointment or 5 ointment packets
6 antiseptic wipe packets
1 tube hydrocortisone ointment or 2 packets
2 trauma pads (absorbent compress dressings) (5 x 9 inches)
6 sterile gauze pads (3 x 3 inches)
6 sterile gauze pads (4 x 4 inches)
1 conforming gauze roll bandage (3-inch)
1 conforming gauze roll bandage (4-inch)
1 adhesive cloth tape (10 yards x 1 inch)
25 adhesive bandages (3/4 x 3 inches)
15 adhesive bandages (1 x 3 inches)
10 junior adhesive bandages (3/8 x 1 ½ inches)
3 elbow and knee plastic bandages (2 x 4 inches)
3 knuckle fabric bandages
3 knuckle fingertip fabric bandages
5 patch plastic bandages (1 ½ x 1 ½ inches)
2 instant cold compresses
1 CPR one-way valve face shield or breathing barrier
4 pairs of latex-free gloves
Thermometers, oral, rectal, strip or 4 disposable thermometers
2 triangular bandages with safety pins
Tweezers
Scissors
1 reflective emergency blanket
Learn Basic First-Aid Skills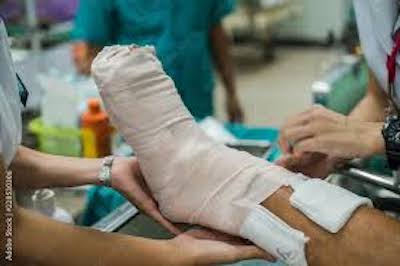 Do you know how to clean a wound or stop bleeding? How to perform CPR and the Heimlich maneuver? Can you treat a burn, support a sprain, or place a splint? Do you know what to do in case of shock or hypothermia? These are all essential first aid skills that are important for you and members of your family to learn.
TAKE A FIRST-AID OR CPR COURSE
Most communities offer first aid courses through the departments of health, hospitals, public safety and police departments, community colleges, and dedicated training centers. Many businesses also offer some level of first-aid and CPR training.
AMERICAN RED CROSS COURSES
The American Red Cross offers a full line-up of emergency first aid courses. The courses cost around $30 and are certificated.
FIRST-AID-FOR-FREE COURSES
James Furst, EMT, First-Aid Instructor, and author of The Complete First-Aid Pocket Guide, offers free first-aid courses on his website in a wide range of first-aid topics. Although he offers his book for sale, his website has plenty to offer that is helpful as well as free.
Learn More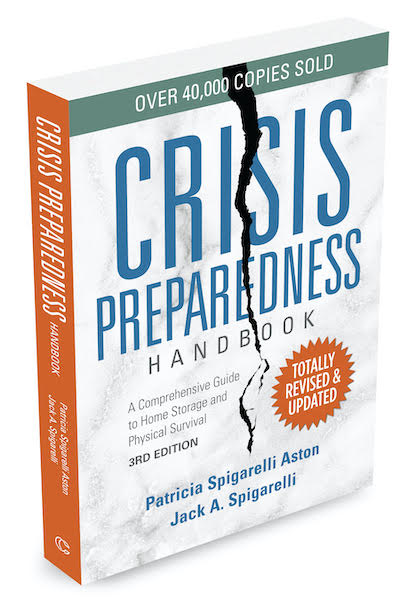 In my book Crisis Preparedness Handbook, Third Edition, find out more about preparing for a crisis or emergency, including how to be prepared to handle medical situations in an emergency. Learn more about which medical supplies and tools to store You can find out more about other areas of preparedness in my book and on my website CrisisPreparedness.com.
#emergencypreparedness #preparedness #first-aid #emergencymedicine #crisispreparednesshandbook