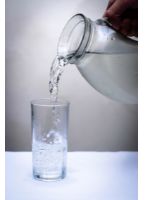 Most people rely on their municipal water system to deliver clean, pure tap water for drinking, food preparation, and personal hygiene. A crisis, big or small, may interrupt the delivery of clean water. When that happens you may experience a "boil water advisory." In some crises the water system may break down entirely, and you may have to rely on stored water or questionable local water sources like streams and ponds.
The Preparedness Challenge this week is to make sure you have the things you need to effectively boil water in case there is a breakdown of your water system.
A Simple and Effective Way to Purify Water
Boiling water is the single most effective way to kill pathogens in water and to ensure that suspect water is pure and safe to use for drinking, food preparation, and personal hygiene. Although it is not difficult to boil water, it may be challenging in an emergency.
Boiling water isn't very convenient, but it is simple and effective. The CDC recommends "bringing clear water to a rolling boil for one minute (at elevations above 6,500 feet, boil for three minutes.)" This will kill waterborne viruses, bacteria, and protozoa. Double the time if water is cloudy.
If you are short on fuel, it is helpful to know that it is not absolutely necessary to boil water. Based on data from the World Health Organization, water temperatures of at least 70 degrees Celsius or 158 degrees Fahrenheit will kill 99.999% of bacteria, protozoa, and virus in less than one minute.
What Is Needed to Boil Water in an Emergency?
You probably already have a large heat-proof container such as a large pasta pot or a large stockpot. It's best if the pot has a lid. Water will boil faster and uses less fuel when it is covered.
You'll need an appliance for heating the water along with an energy source. It's also helpful to have materials for straining water to remove larger impurities if necessary. Finally, you'll need clean pitchers for containing the boiled water.
Large stockpot
Heat source
Adequate fuel
Materials for straining
Clean water pitchers
Use a Camp Stove to Boil Water
Boiling water is a challenge if your kitchen stove is not available to heat water. If you have an electric stove and the power is off or a gas range and the gas supply is disrupted, you'll need an alternative heat source and fuel for it.
In either case, a good alternative is a propane camp stove along with the fuel to go with it. A basic two-burner camp stove is a good choice. Camp stoves also come in one-burner and three-burner sizes.
CAMP STOVE FEATURES TO LOOK FOR
If you are looking to buy a camp stove, here are some features to look for.
Simple, sturdy design
Surface is large enough to accommodate larger pots
High-output adjustable flame with good simmering capability
Adjustable, nimble controls for fine-tuning the flame
A reliable, well-designed ignition system, auto-ignite is nice
Tight-fitting wind screen
Leveling feet to adjust on uneven surfaces
Rubber feet to prevent sliding
Ceramic coating and drip tray for easy clean up
A propane extension hose with adapter
A sturdy stand and a carrying bag
Propane Fuel for a Camp Stove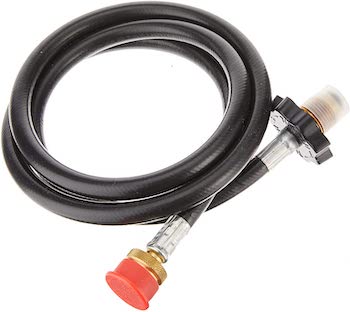 In addition to a stove, you will need a fuel source. Most basic camp stoves are designed to use one-pound propane fuel canisters but can be converted to use a 20-pound propane fuel tank. You will need a high-pressure propane hose and adapter to connect your camp stove to a 20-pound propane fuel tank.
HOW MUCH FUEL DOES IT TAKE TO BOIL WATER?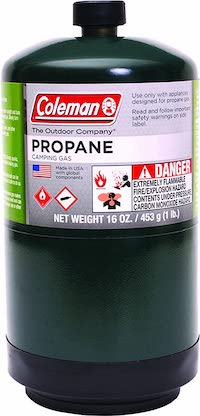 Camp stoves typically have an output of 10,000 BTUs per burner. The most common type of fuel for this size stove is a one-pound propane canister. One canister will supply about 20,000 BTUs of energy. One 10,000-BTU burner operating on high will burn for two hours on one canister. With both burners on high, the camp stove will use about 20,000 BTUs in an hour, equivalent to one canister.
A few stoves have a burn output of 20,000 or 30,000 total BTUs. They will boil water more quickly. These stoves are more likely to use a large 20-pound propane fuel tank because of their larger output. Twenty pounds of propane will provide 430,000 BTUs.
HOW MUCH FUEL SHOULD YOU STORE?
For simplicity store ten one-pound canisters if you only expect to use a camp stove infrequently. One-pound canisters don't burn very long, but this should be enough for boiling water for a week. One 20-pound propane tank should be sufficient for boiling water.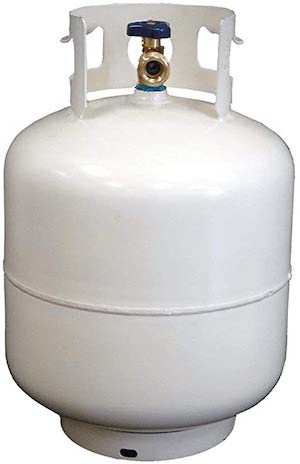 If you use propane for other purposes as well, a good practice is to keep three 20-pound propane tanks, one for immediate use and two in reserve. Refill or swap out the tanks as soon as the fuel is gone so that you always have a supply. Even if you primarily use 20-pound canisters, it is a good idea to have several one-pound canisters for convenience. With an adapter, they can be refilled from the 20-pound canisters.
Tips for Storing Fuel
Use the expiration dates printed by the manufacturer on fuel canisters as a guide. The storage life for an unopened propane canister is seven years. Once opened, the storage life is about two years. Propane canisters should be stored in a cool, ventilated location, but never in a dwelling. To avoid a chance of explosion, avoid storing canisters in temperatures over 120 degrees, and do not store in direct sunlight.
Using a Camp Stove Safely
For safety, set up a camp stove in an open area, such as a well-ventilated, open garage or outside. Propane is not safe to use indoors because of the potential for carbon-monoxide poisoning.
Strain Water to Remove Impurities
If you must use stream or pond water, remove impurities by straining it through coarse filters like coffee filters, paper towels, or clean porous cloth.
Improve the Taste of Boiled Water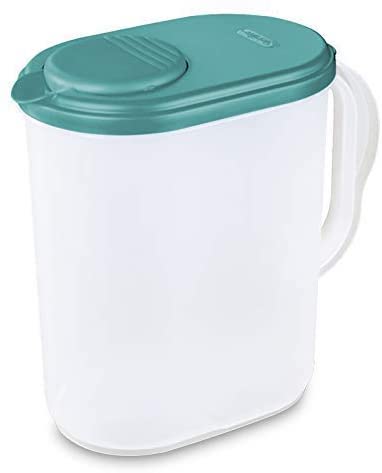 Pour purified water into clean pitchers. If water has a flat taste, pour it back and forth between pitchers to aerate it. Make sure any utensils such as ladles and drinking cups are clean. They can be sanitized in the boiling water.
Dishwashers are also an effective way to sanitize dishes and eating utensils.
Learn More
Find out about more methods for purifying water in an emergency—as well as tips for storing and filtering water in my book Crisis Preparedness Handbook, Third Edition (2020). Also learn about all aspects of preparedness. You will get valuable checklists, quick-start ideas, worksheets, and personal tips to make it easy. If you don't already have a copy, you can find it here on my website CrisisPreparedness.com. Or, buy the Kindle version or hard copy version from Amazon.com.