Preparedness Challenge Week 7
Thanks for joining the Preparedness Challenge for Week 7!
The challenge this week is to add pasta to your food storage. Pasta makes a stand-alone meal—just add a sauce or cheese. Pasta is also the backbone of many favorite soups and casseroles. It is versatile, simple to prepare, and easy to store.
Pasta Shapes and Sizes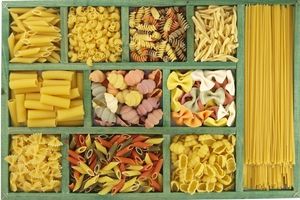 Pasta comes in an almost limitless number of shapes and sizes that can be organized into several main categories. Different pastas serve different purposes and you will probably want to have several types in your pantry. Keep in mind that thicker, heavier pasta is best with a thicker, heavier sauce, and light pasta is best with a delicate sauce.
SPAGHETTI AND ITS RELATIVES (LONG PASTA)
The most popular pasta in America is spaghetti. It is a versatile pasta that is good with a marinara sauce and cheese, but can also handle a thick, meaty sauce. It is a favorite with kids and the familiarity can be reassuring in a crisis.
Fettucine and linguine, flat and a little more substantial than spaghetti, are especially good in creamy sauces. Angel hair pasta (capellini), a very thin spaghetti-type pasta, only requires three to five minutes to cook, a plus if there is a shortage of fuel.
SHORT PASTA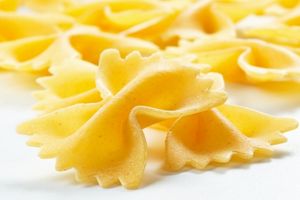 Short pasta includes hollow tubular varieties like penne, ziti, rigatoni, and elbows. They are often baked in casseroles—the hollow centers of these pastas are great for collecting sauces and cheese.
Short pasta also might be formed in shapes like farfalle (butterfly), shells, gemelli, and rotelli. They are good in soups, mixed with thick sauces, and baked in casseroles.
LARGE FLAT PASTA AND STUFFED PASTA
Lasagna, layered with meat sauce, vegetables, and cheese is a favorite baked pasta. It can also be rolled and stuffed, cannelloni style. Large shells and manicotti are usually stuffed with a cheese and herb mixture and baked in a meaty tomato sauce.
How Much Pasta Should You Store?
Americans consume about twenty pounds of pasta a year. (As a reference, Italians consume 60 pounds annually!) A regular serving of pasta is two ounces, but you may have noticed that portions served in restaurants are typically double that.
Based on a two-ounce serving size, twenty pounds would add up to 160 servings, or just over three per week for one person for a year. How much pasta you decide to store will be based on your preferences, circumstances, and goals. For this week's challenge, let's start with ten pounds—that will be enough for eighty regular-sized servings. If you think that's not enough, of course, add more.
Ten pounds of pasta equates to ten one-pound boxes of pasta, 25 boxes of macaroni and cheese, or three to four of #10 cans of macaroni or spaghetti bites.
Averaging $1.60 a pound, or about twenty cents a serving, pasta is one of the least expensive menu options and a practical storage item. I watch for my favorite brand to go on sale and stock up on penne, mostaccioli, farfalle, rigatoni, elbows, linguine, fettucine, rotini, etc. It's fun to have variety.
What Is the Best Pasta Brand?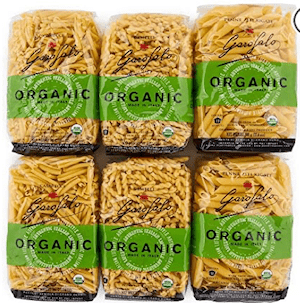 I personally choose Barilla pasta. It's made in Italy—the Italians know what they are doing when it comes to pasta—and it's widely available and can usually be found for a reasonable price. A couple of other rival, well-regarded Italian pasta brands are De Cecco and Pasta Garofalo.
Store brands will cost less than the Italian brands and they may be just as satisfactory. Check the label to see if they are made from semolina flour—most are—then experiment to see if they meet your expectations. Store brands typically have fewer varieties to choose from.
Tips for Cooking Pasta Perfecto
Choose a quality brand of pasta made from semolina flour.
If possible, choose pasta that is bronze-cut for a rougher surface that sauces cling to. (It will be more expensive.)
Add salt to the water before cooking—two tablespoons to four quarts of water.
Add pasta to the pot when the water is at a full boil.
Do not add oil to the pasta water; it makes the sauce slip off the pasta.
Cook pasta one or two minutes less than the recommended time (a dente)—It will finish cooking in the sauce.
Drain pasta, save some of the pasta water—you may want to add a little back into the sauce for thickening.
For best results, toss pasta with the sauce before serving.
Storage Life of Pasta in Your Pantry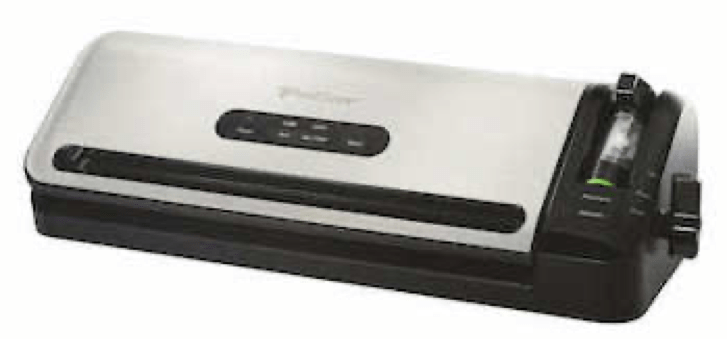 Pasta will store three or more years if stored in its original packaging in a cool, dark, dry location. Humidity is especially damaging, so if you live in a humid climate, store it in airtight containers. Although it is ideal to use the food in your storage, it may not be practical to use it all before the end of its useful shelf life. Package excess pasta using a food vacuum sealer to prolong the shelf-life.
Storing Pasta for Long Term Storage
Pasta has a very long functional shelf-life if it is packaged in oxygen-free, airtight containers—up to thirty years! You can purchase spaghetti "bites" and elbow macaroni in #10 cans from the Home Storage Centers of the Church of Jesus Christ of Latter-Day Saints. Although the selection is very limited, the price is only about $.25 a serving. Other food storage companies also sell pasta for long term storage in #10 cans and large Mylar bags placed in storage buckets.
Prepackaged Pasta Meals—Is the Convenience Worth It?
Both everyday grocery store brands (i.e. PastaRoni and Knorr) and commercial food storage companies sell pasta in prepackaged meals. The packages usually consist of about four ounces of pasta and a packet of dry sauce mix and spices.
PROS
They are easy to use, ready to eat in less than ten minutes.
Many flavor choices make it easy to vary your menu.
Purchase them and "be done" with your food storage (maybe).
Some varieties claim to have a twenty-five-year shelf life.
CONS
They are more expensive per serving—four to twelve times more expensive than plain pasta.
Contents have a long list of food chemicals and preservatives.
Packaging takes up significant space.
Small packages contain only two to four servings, and one package may not be large enough for a family.
Some require adding milk and/or butter.
Some have deceptive labels that lead you to believe they contain meat.
What about Mac 'n Cheese?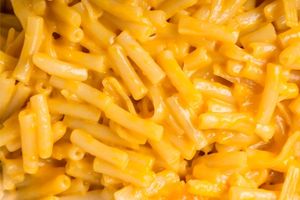 If you and your family are fans of boxed macaroni and cheese, then for sure, use it as part of your pasta food storage. It is simple-easy to make and hits the spot for many kids across the country. And familiarity will bring comfort in a crisis.
A typical box has three servings. So, ten boxes will give you 30 servings and 20 boxes will give you sixty servings. As you likely know, the recipe on a box of macaroni and cheese calls for milk and butter, so you need to plan for that.
What's Best to Store to Go with Pasta?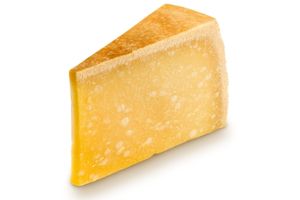 You will also want some tasty options for preparing the pasta you store. Some things that go with pasta require refrigeration, while others can be stored on pantry shelves. Store both tomato-based and cream-based pasta sauce, as well as cheese and any meat you want to serve it with. For long-term storage options, include dehydrated dairy products and freeze-dried meats.
Stay tuned, in future blog posts I will help you gather the items you need to go with the pasta.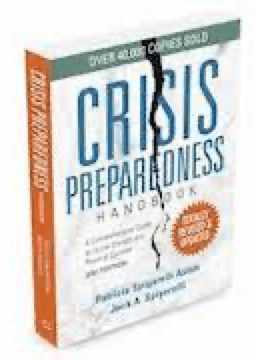 Find out more about storing foods in Crisis Preparedness Handbook, Third Edition (2020). If you don't already have a copy, you can find it here on my website CrisisPreparedness.com. Or, read it on Amazon in the Kindle version or hard copy version.
#emergencypreparedness #crisispreparednesshandbook #foodstorage #pasta