Add Some Tomatoes to Your Pantry!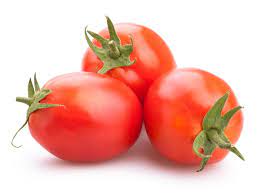 September is the time of the year when tomatoes are coming on like crazy in our home gardens and can be found at nearly every roadside fruit and vegetable stand. It's the perfect time to stock up on tomatoes and tomato products! This is also the time of year when grocery stores put tomato products on sale and case-lot sales to help you stock-up are common in some parts of the country.
Tomatoes are flavorful and versatile and used in many cuisines—Italian, Spanish, Middle Eastern, French, Mexican, Indian, to name a few. That makes them very adaptable for enlivening typical food storage. Tomatoes are also extremely nutritious. They are high in potassium, folate, Vitamin C, Vitamin A, and Vitamin K, as well as fiber. They also contain the phytonutrients lycopene, several carotenoids, and phytoene. It make sense to have them in your food storage!
Week 37 Preparedness Challenge
This week the preparedness challenge is simple—stock up on tomato products for your food storage.
Here are eight tomato products to store:
Whole tomatoes
Diced tomatoes
Tomato sauce
Tomato paste
Spaghetti sauce
Tomato juice
Salsa
Sun-dried tomatoes
How Many Tomatoes Should You Store?
Tomatoes are foundational for many recipes. Begin by estimating how many of your meals during a week use a tomato-based product. For example, if you plan a pasta meal, an enchilada meal, and a soup that all use tomatoes, you would need enough tomato products for three meals. For three months, that means you would need enough tomato products for thirty-six meals. They could be a combination of tomato sauce, tomato paste, spaghetti sauce, salsa, whole tomatoes, etc..
What Is the Shelf Life of Canned Tomatoes?
Tomatoes are acidic and over time they will can cause cans to corrode. But generally, tomatoes will last about two years, longer if stored in ideal conditions. If home-canned tomatoes turn dark in the jar, toss the contents.
What Is the Best Way to Store Fresh Garden Tomatoes?
If you have a garden, you will likely have green tomatoes on the vine at the end of the season. These green tomatoes will ripen if stored properly and will last several months. Here is one method for storing them:
Select blemish-free tomatoes and lay them individually in shallow cardboard trays.
It is important that the tomatoes do not touch each other to keep any rot from spreading.
Store them in a cool location like a basement room or a cool garage.
Check them periodically and use them as they ripen and remove any that have spoiled.
Two Ways to Get Tomatoes for Your Food Storage
PURCHASE COMMERCIALLY CANNED TOMATO PRODUCTS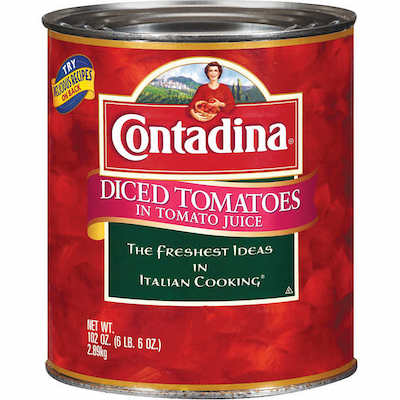 Purchasing your favorite tomato products is the easiest way to get tomatoes for your food storage. There are many options to choose from. Tomato products are a healthy alternative to fresh tomatoes. They are canned at food plants usually located within a few miles of the fields and literally go from field to plant within a few hours. Very little nutritional value is lost. Canned tomato products are also a good value and less expensive than fresh tomatoes. For highest nutritional value, look for products without added sugars.
MAKE AND CAN YOUR OWN TOMATO PRODUCTS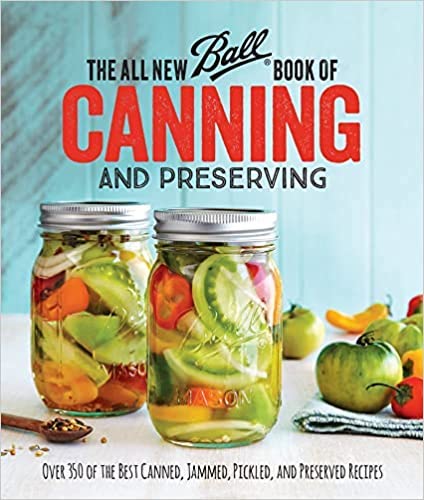 Home canning tomatoes can be economical, especially if you grow your own tomatoes. But maybe even more important, you can control the quality and use the exact recipe you like. Home canning requires canning supplies like jars, lids, and rings, as well as canning salt, vinegar, spices, etc. You will also need basic kitchen tools and a water-bath canner. Finally, you will need a good instructional resource. I recommend university Extension bulletins and trusted resources like The All New Ball Book of Canning and Preserving because they will have tested, safe methods.
CRAIG'S SPAGHETTI SAUCE
This is Craig's specialty spaghetti sauce recipe. We get up early on a Saturday morning and make a double batch. Here's how we do it. This recipe is for a single batch and will fill one twenty-quart stock pot.
In a giant stock pot add ½ bushel of tomatoes, washed and quartered; 4-7 green peppers, washed and cut in large chunks; 12 large onions, peeled and cut in large chunks; and 2 heads of garlic, cloves peeled and cut in half.
Cook until soft, about one hour.
Run through a Victorio-style food strainer.
Put sauce in a clean sauce pot.
Add ¼ cup salt and ½ cup dried Italian spice mix.
Simmer on stove top until it becomes a thick consistency.
Or alternatively, bake at 325 degrees in large, shallow pans for three to five hours until thick.
Process in pressure canner at ten pounds pressure for twenty minutes.
Fun Ways to Use Extra Tomatoes
TOMATO JAM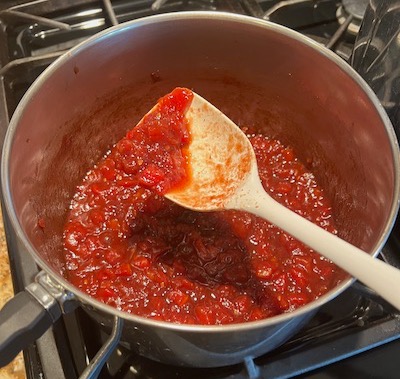 A crazy as it sounds, tomato jam is delicious. At one of our favorite restaurants we recently had a tasty appetizer that was served in a little glass jar with crostini. The bottom half of the jar was filled with creamy ricotta cheese, then a layer of savory basil pesto with a delicious tangy-sweet tomato jam on top. I experimented and made my own jam. This is my super easy version of tomato jam:
Blanch, peel, de-seed, and chop enough Roma tomatoes to make two pounds and place in medium sauce pot.
Stir in ½ cup of brown sugar and ½ cup of white sugar.
Add these spices: ½ teaspoon ground cinnamon, ½ teaspoon ground ginger, ¼ teaspoon chili powder, and 1/8 teaspoon ground cloves.
Stir and cook on medium high temperature until tomatoes thicken, about fifteen minutes.
Store the jam in the refrigerator for up to six weeks.
ROASTED TOMATO BASIL SOUP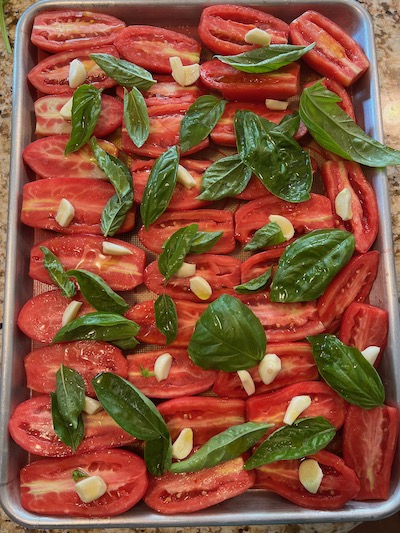 Making home-made roasted tomato basil soup is one of my favorite ways to use extra tomatoes. We love it swerved with a hearty grilled cheese sandwich on a cool fall evening. This is how I make it:
Blanch, peel, and cut in half enough Roma tomatoes to fill a large baking tray—about 36 large paste tomatoes.
Peel and slice six to ten garlic cloves and tuck them in among the tomatoes so that garlic won't scorch.
Spread fifteen to twenty basil leaves on the tray and put them among the tomatoes to keep them from getting crunchy.
Sprinkle olive oil generously over the top of the tomatoes—about two to three tablespoons.
Sprinkle lightly with sea salt.
Roast tomatoes at 400 degrees for about forty minutes, until tomatoes and garlic are soft.
Cool slightly and puree tomatoes, garlic, and a few of the basil leaves—how many depends on how much green you want in your soup.
I like to use a blender to puree because it pulverizes the tiny tomato seeds and makes a smooth puree. But pulse with a food processor if you like chunky soup and don't mind the seeds.
If you would like to have enough for later, roast several trays of tomatoes and freeze or pressure-can the puree.
To make soup, mix one pint of soup puree with one 14-ounce can of coconut milk. It will be nice and thick. Add chicken broth or water to thin the soup if necessary.
For some added texture, add a few chunks of canned tomatoes, seeds removed.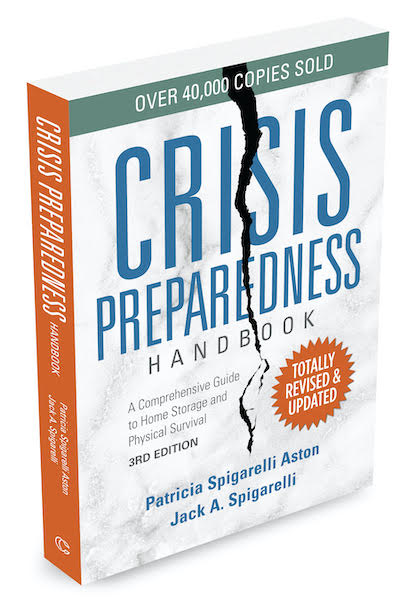 In my book "Crisis Preparedness Handbook, Third Edition," find out more about preparing for a crisis or emergency. Learn more about storing food and how to preserve food for food storage. Also learn about water storage, sanitation, communication, transportation, etc. You can find it on my website CrisisPreparedness.com or on Amazon and other book stores.
#emergencypreparedness #preparedness #foodstorage #storingtomatoes #crisispreparednesshandbook