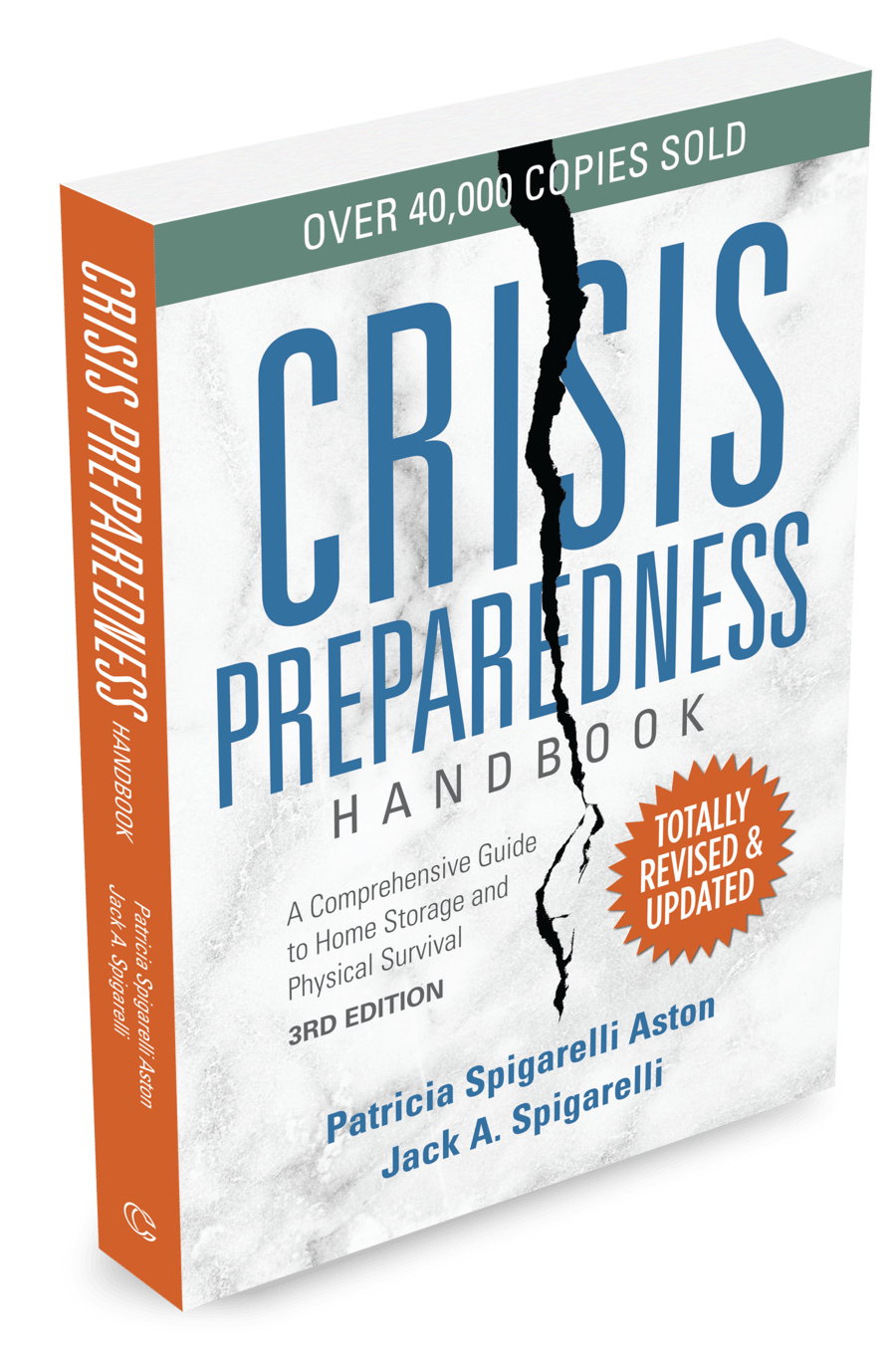 A crisis can strike at anytime
Crisis Preparedness Handbook gives you everything you need to confidently handle any crisis and feel the peace that comes with being prepared.
Watch this one-minute video to learn more about
Crisis Preparedness Handbook.
Protect your family from any disaster—natural or man-caused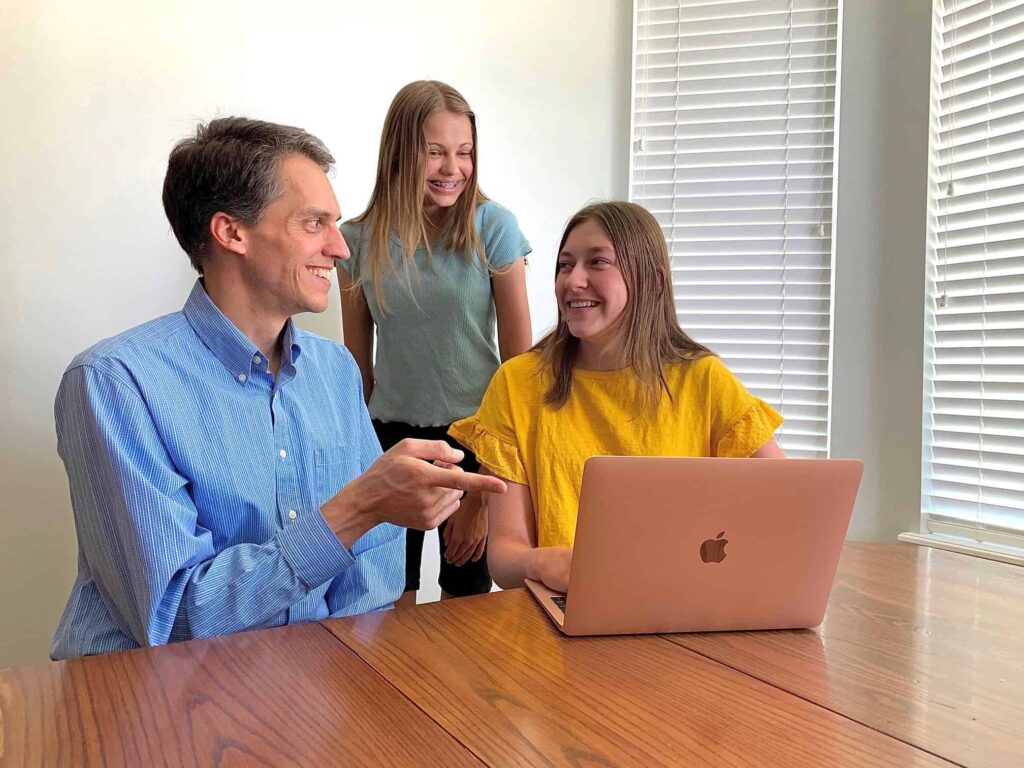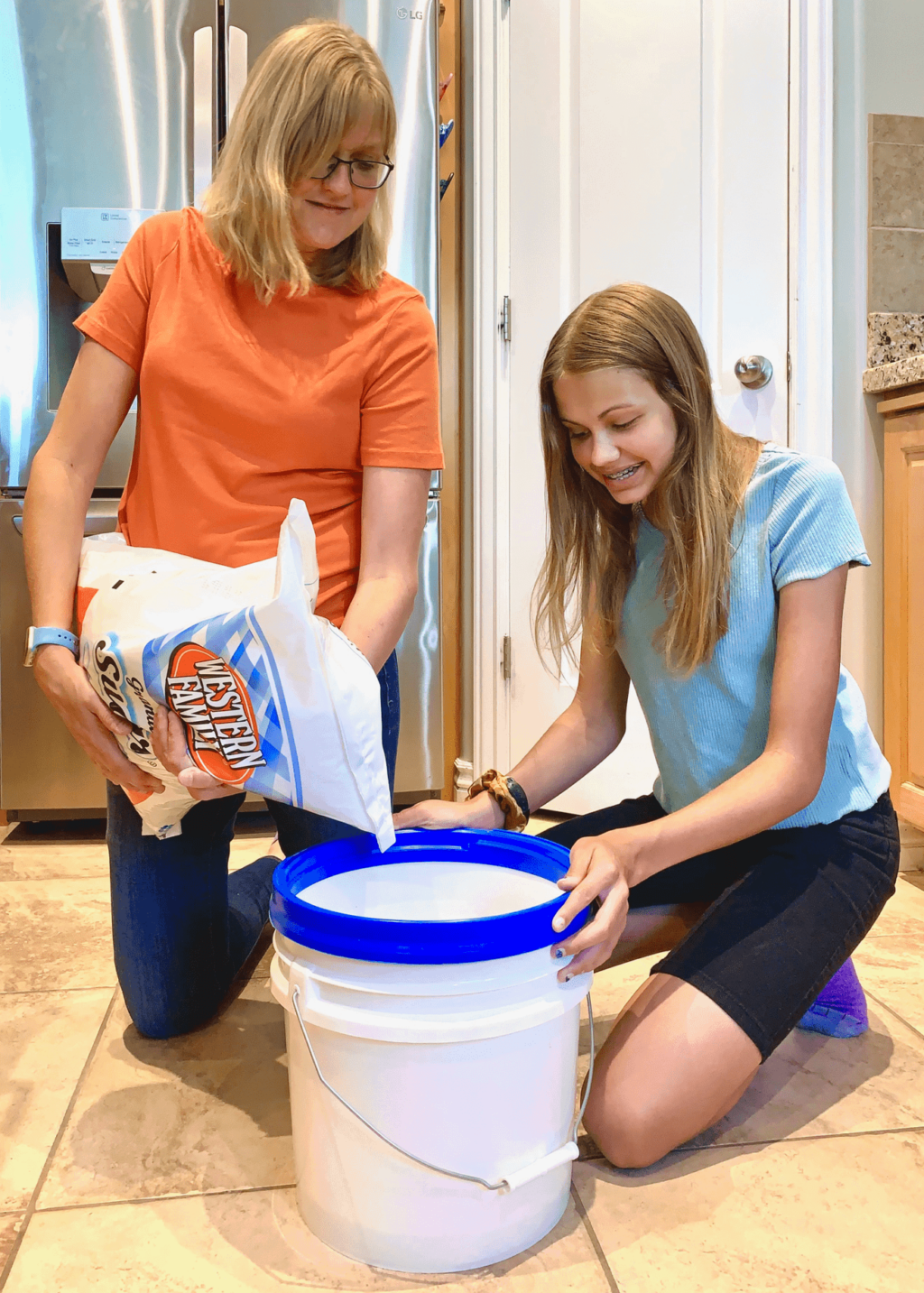 Unique benefits you will get in Crisis Preparedness Handbook
Solves the problem of
"Where do I start?"
An absolute must for anyone serious about preparing for and surviving during perilous times.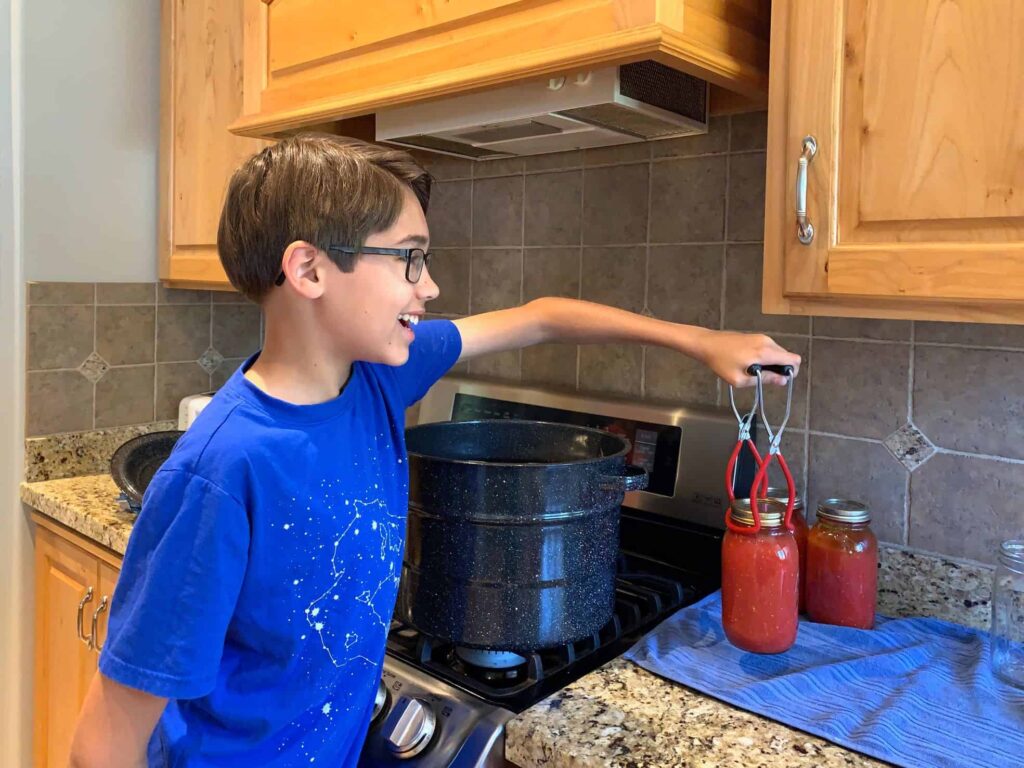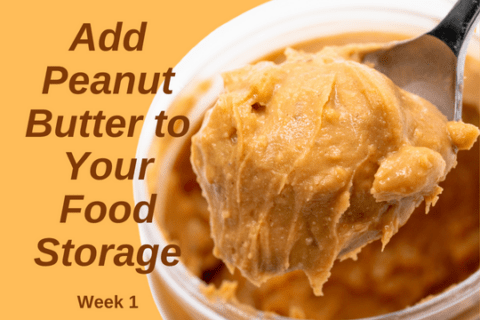 Week 1 Start by Adding Peanut Butter to Your Food Storage The plan this week is to add peanut butter to your food storage. Or
Read More »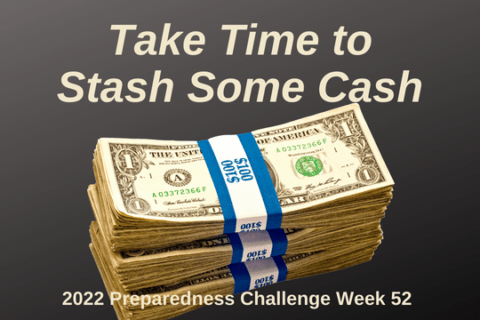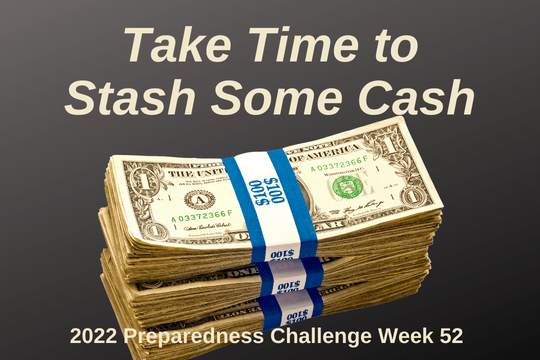 Most crises will be regional and relatively short-lived. There is a high likelihood that a power outage will accompany them. Credit-card systems and ATMs will
Read More »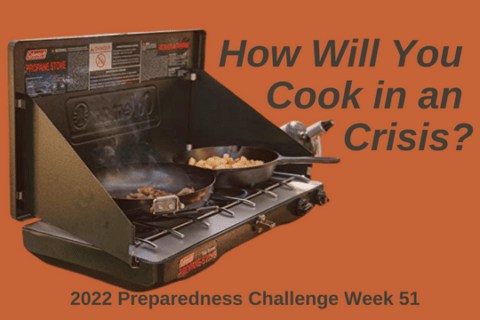 If you have stored food for an emergency, you will also need a way to cook it. If the power goes out or natural gas
Read More »
A comprehensive guide to
Home Storage and Physical Survival
The survival instinct has been part of us since the first humans walked the planet. Unfortunately, crisis preparedness has not. My own journey to prepare has been a hodgepodge of fits and starts. The Crisis Preparedness Handbook has changed that for me. It has provided me a logical, step-by-step guide on what to think about, how to prepare for, and how to survive any—usually unforeseen—crisis.
DID YOU KNOW?
There are 9 different ways to purify water including ultraviolet light and ozone?
DID YOU KNOW?
You can go 3 minutes without air, 3 hours without protection or shelter, 3 days without water, and 3 weeks without food.
As a former CERT coordinator, local emergency-preparation specialist, and avid gardener, I have found Crisis Preparedness Handbook to be invaluable. It provides just the right amount of detail in a single book, especially in those areas where detail is important. It will save me countless hours of research. I highly recommend this book for anyone at any level of interest in preparing for an emergency for the family, group, or community.
Crisis Preparedness Handbook delivers a comprehensive how-to guide for home storage and physical survival in all types of natural and man-made disasters. Chapters are filled with well-researched content, worksheets, and getting-started tips. The systematic approach truly makes the process of preparing manageable instead of overwhelming. The timing of this book could not be better. In this turbulent world fraught with pandemics, natural disasters, and riots, it is a must-have resource for every family!
DID YOU KNOW?
There are three levels of preparedness: minor disruptions, significant emergencies and large-scale catastrophes.
DID YOU KNOW?
Not all crisis come from a natural disaster. Often, they are man-caused. It is just as important to plan for these.
No one can afford to be without the knowledge in Crisis Preparedness Handbook. This new revised and updated edition is pertinent to what all of us are going through, Clearly, Aston takes preparedness seriously and teaches you not just what to do, but why and how to do it. This handbook has all the information of a master-course textbook without the yawn-inspiring boredom of academic books.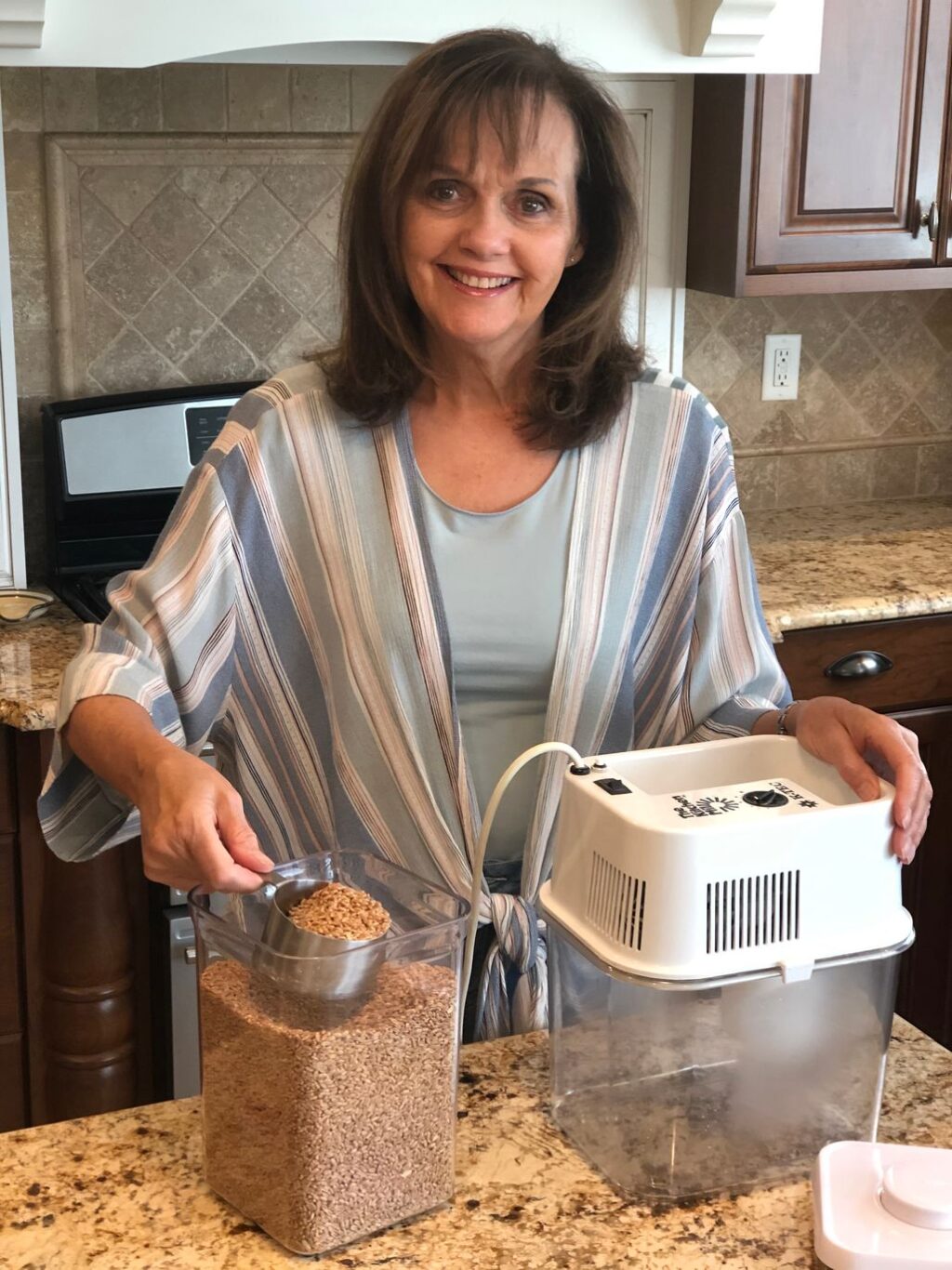 Patricia Spigarelli Aston
Originally, I set out to update and make a few revisions to the original Crisis Preparedness Handbook written by my late husband, Jack A. Spigarelli. I wasn't into it very far when I realized I was doing more than making some simple changes. I found that I had something important to say about being prepared. After all, I had practiced preparedness principles my whole life, even as a kid, and self-reliance was second nature for me.
I have felt the peace and confidence that comes from being prepared. I knew I could help people who understand they live in a dangerous world and who know they should be prepared, but are in a panic or confused about what to do about it. I knew I could give them guidance and a little encouragement to help them get it done.
And that's my goal – to help people get prepared for whatever crisis they may face next.