Week 38 Preparedness Challenge
Take action to prepare for power outages, specifically, what are you going to do about lighting when the lights go out? Sometimes, power outages are a short, minor inconvenience. Other times power may be out for days or even weeks. There are several types of emergency lighting worth considering. (The lamp in the lead photo is a Luci inflatable, solar-powered lantern by MPowerd.)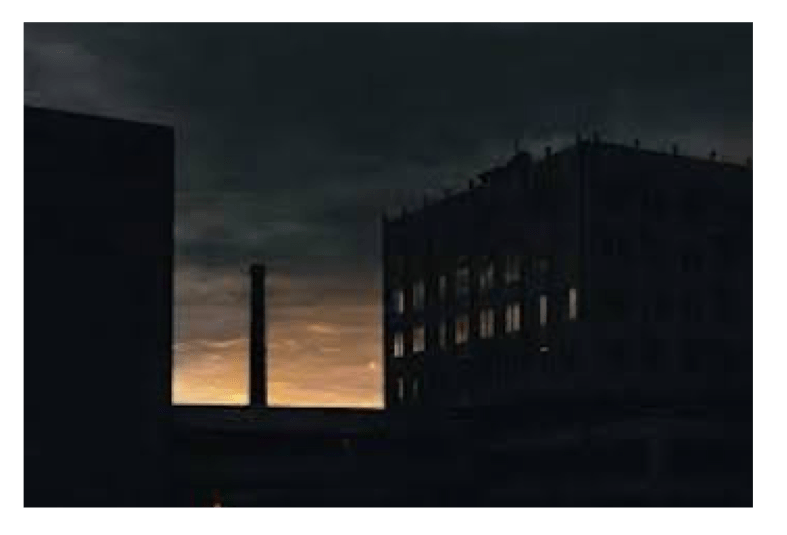 This week the preparedness challenge is to make sure you have one or more emergency lights in case of a power outage. You may want to have an emergency light in all bedrooms, the main living area, the kitchen, the garage, and each vehicle. These could be a combination of flashlights, LED lanterns, head lamps, or inflatable solar lights. Also, check batteries.
Portable LED Lighting
LED lights are bright and efficient with low energy requirements. They are ideal for emergency lighting as well as for a vehicle safety kit. You will want both LED flashlights and LED lanterns in your emergency preparations.
Flashlights
Small LED flashlights come in various styles and shapes. For easy access, keep these ready-to-go flashlights in bedside drawers, in kitchen utility drawers, near every outside door, in emergency evacuation kits, and in vehicle glove compartments. Periodically check the batteries and update as needed. Hanging hooks and magnets are nice features.
Tips for Storing Batteries
Many options for emergency lighting use batteries. So, which batteries store best? Alkaline batteries have a shelf life of five to seven years. Lithium batteries have a shelf life of ten to fifteen years. Batteries perform and store best at room temperature, 68 degrees. Lithium batteries perform better than alkaline batteries in cold weather.
Emergency Lanterns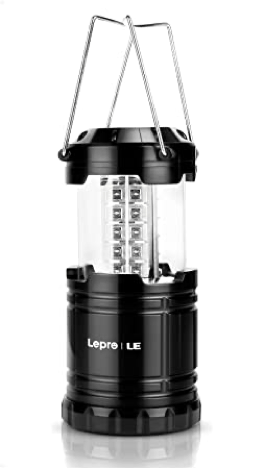 Emergency lanterns are one of the best choices for emergency lighting. They are reliable, easy-to-use, and inexpensive. You will find many options for lanterns. What is the best choice for your situation? Think about the following questions when deciding your best option.
What Source of Energy Is Used to Power the Lantern?
DOES THE LANTERN RELY ON REPLACEABLE ALKALINE BATTERIES?
The upside to lights powered with alkaline batteries is that they usually cost less than lights powered by lithium batteries. The downside is that batteries have a limited life and gradually dim as the battery charge diminishes. They can also leak and corrode the battery chamber. They must be replaced frequently, which over time will be costly.
DOES THE LANTERN HAVE A RECHARGEABLE BATTERY WITH A USB CONNECTION?
Lights that use rechargeable batteries most often have a long-lasting, integrated battery pack which may or may not be replaceable. From one charge, a quality LED lantern can last 20 hours on a high setting and up to 100 hours on a low setting. You will also avoid the additional cost of constantly replacing batteries. On the other hand, if the power is out, you won't be able to easily recharge it. You will need to remember to periodically recharge the light so it is usable in case of an emergency.
IS THE LIGHT SOLAR-POWERED?
Solar power is a nice feature for an emergency light. Of course, it requires sunlight and some forethought and advanced planning. In a prolonged crisis, solar power gives you an option that doesn't rely on batteries or the power grid.
CAN THE LIGHT BE POWERED WITH HAND-CRANKING?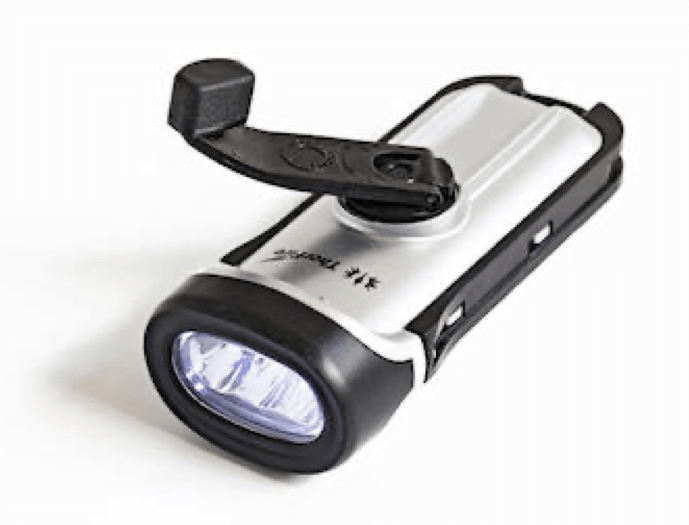 If hand-cranking is an option, you will always be able to generate light. The downside is that it can take a lot of revolutions to supply only a few minutes of light.
DOES THE LIGHT USE MULTIPLE SOURCES OF ENERGY
Look for an emergency lantern that has multiple ways to power it. You might find a light with solar power, hand rank, an AC adapter, a car adapter, and three AAA batteries. It is common for lights with solar power to also have a hand crank.
What Lighting Features Does the Emergency Light Have?
HOW MANY LUMENS DO YOU NEED?
Lights often come with multiple lighting settings and features. The more intense the light, the more energy it uses and the sooner the battery will need to be replaced or recharged. A light that puts out 20 to 60 lumens will give a soft glow. For lighting in large indoor area, 100 lumens is about right. For outdoor use, a lantern with an output of 500 lumens will light a 45-foot radius. Lights with 1000 or more lumens will increase outdoor visibility and offer protection.
ADVANTAGES OF HAVING A DIMMING CAPABILITY
The best lights have adjustable dimming settings to vary the intensity of the light. You need enough light to perform tasks, but a constant, intense light will quickly become annoying. Some lights will dim to as low as two or three lumens for a soft night light.
HOW LONG DOES A FULLY POWERED LIGHT LAST?
How long is a charged light good for? This will depend on the efficiency of the energy source, the type of light, and its intensity—how many lumens is the light putting out? The more energy in the battery pack, the potentially longer time the light will last. A lantern with 8 alkaline batteries will produce light longer than a lantern with four alkaline batteries. Rechargeable lithium batteries have the highest energy density and store considerably more energy than alkaline batteries.
What Extra Lighting Modes Does the Lantern Have?
Does it have both a broad beam lantern mode and a narrow beam flashlight mode?
Does it have several settings from low to high?
Does it have a red light, a warning flashing, a flashing SOS emergency mode?
Can you use it to charge your phone or other devices?
What Other Useful Features Does the Light Offer?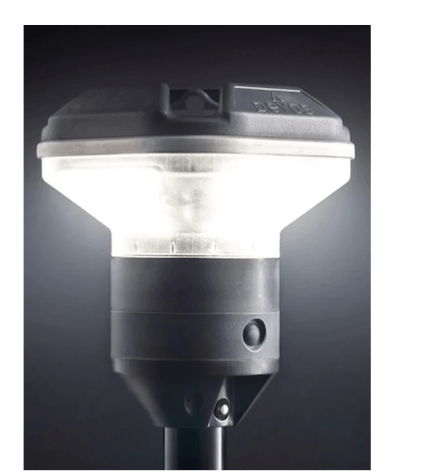 Can the light source be elevated either with its own adjustable pole or by hanging from a hook?
Does it have a handle for easy carrying?
Is it magnetic so it can be attached to a car frame or trailer?
Is it water-resistant or water-proof?
Does it have a battery-level indicator?
Is it collapsible for storage?
Headlamps
There are many headlamps available. Look for one with a variety of charging modes: rechargeable batteries, wall charger, car charger, and USB cables. Does it have different power modes, adjustable light direction, and a snug and comfortable fit. You will find lights with 2,000 lumens in a less expensive models, 6,000 lumens in a moderately-priced light, and 10,000 lumens in a top industrial light.
Inflatable Solar Lights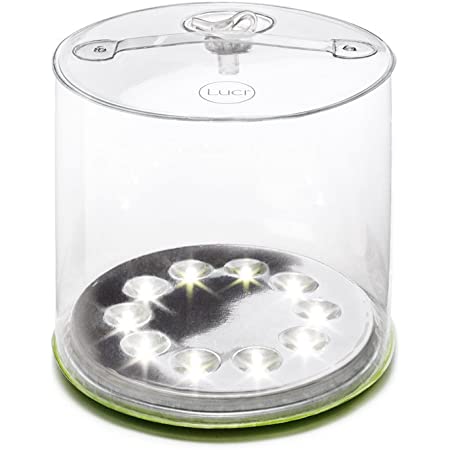 Solar powered lights eliminate the need for batteries. My favorite is the MPOWRD Luci SOLAR Inflatable Light. It is a pleasant glowing ball of light that lasts about 24 hours on a single charge and costs less than twenty dollars. It can be deflated to about the size of a CD.
Learn More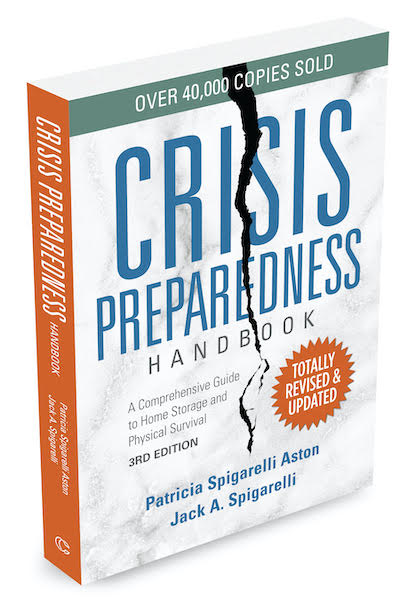 Learn more about emergency lighting and how to handle power outages in my book Crisis Preparedness Handbook, Third Edition. You will also earn about water and food storage, sanitation, communication, transportation, and more. You can also find out more about preparedness on my website CrisisPreparedness.com.
#emergencypreparedness #preparedness #emergencylighting #crisispreparednesshandbook