Preparedness Challenge Week 27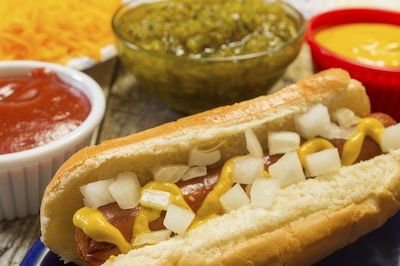 This week the challenge is to add condiments to your food storage. Condiments typically don't stand alone, but are added to other foods to give them more pizzazz and flavor. High summer is the perfect time to stock up on condiments like mustard, mayonnaise, and ketchup. These picnic essentials add variety and help make basic food storage more appetizing.
What Condiments Should You Have in Your Food Storage?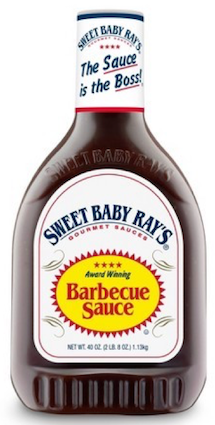 Like so many things, what you decide to store will depend on your family's preferences. Start with mustard, mayonnaise, and ketchup. Then add salad dressings, salsa, and your favorite sauces like barbecue sauce, hot sauce, chili sauce, siracha, and tartar sauce.
How Much of Each Condiment Should You Store?
Choose condiments that are also main ingredients in your favorite recipes like soy sauce, Worcestershire sauce, and horse radish. Don't forget condiments like jams, jellies, honey, and syrups that are more popular for breakfast.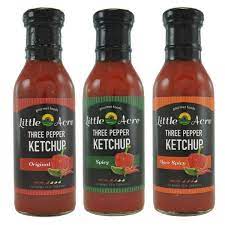 Buy condiments that you use every day in sets of three—one to use right now, one to use next, and one as a back-up. The key is to purchase new condiments when you are down to the last one, before you run out. Store two of less-frequently-used condiments, one you are using now and one in reserve.
This Week's Preparedness Challenge
What is the Shelf Life of Condiments?
The unopened shelf life of most condiments is one to two years, so plan to rotate them. Oil-based condiments have a shorter shelf life because oils become rancid. Extend the shelf-life by storing condiments in a cool, dark place. If stored properly the shelf life can extend a year or so beyond the stated best-if-used-by date.
What about Making Your Own Condiments?
To minimize shelf life concerns, store the ingredients you need to make your own condiments. The ingredients used to make condiments have a longer shelf life than the actual condiments. Plus, if you run out of your favorite condiment, you will have a back up option.
KETCHUP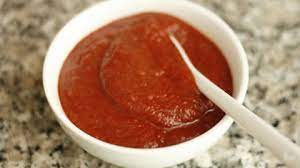 Ketchup is the most basic and most often used condiment—maybe a little overrated, but still very popular. For the main ingredients in homemade ketchup, use tomato paste or sauce, vinegar, brown sugar, and salt from your food storage.
MAYONNAISE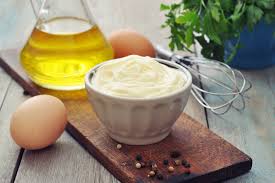 Mayonnaise is an important condiment all by itself, but it is also often a main ingredient. To make mayonnaise, use fresh eggs or substitute dehydrated egg powder for fresh eggs. You will also need vegetable oil, lemon juice or vinegar, mustard—prepared or dry— and salt.
MUSTARD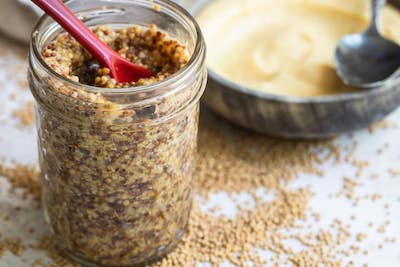 To make your own mustard, store dry mustard powder. You will need vinegar for most recipes and spices like turmeric, paprika, garlic powder, and onion powder.
Learn More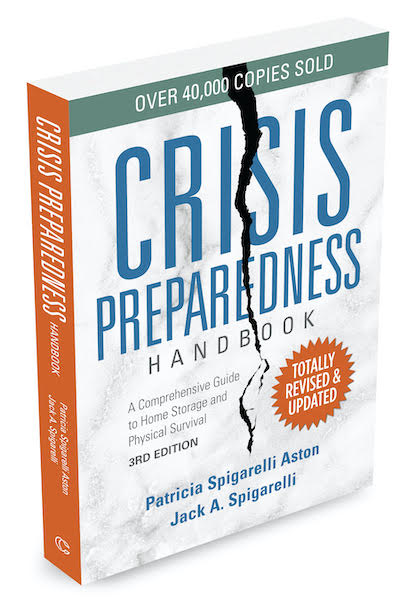 Learn more about storing foods in Crisis Preparedness Handbook, Third Edition (2020). You will find details about basic food storage as well as how storing specialty foods. You will also learn about storing water, sanitation, communication, and other preparedness topics. If you don't already have a copy, you can find it here on my website CrisisPreparedness.com. Or, read it on Amazon in the Kindle version or hard copy version.